Content Count

2254

Joined

Last visited

Days Won

38
Community Reputation
4786
Mythical Upvote Hero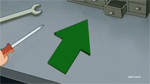 Profile Information
Gender
Alliance Pip
Leader Name
Nation Name
Nation ID
Alliance Name
I did not have sexual relations with that hamster.

18

All good things come to an end. So does my time in PW. It no longer fits with my RL and so i'm moving on. Shit's been fun. Sometimes vexing. No bad blood to anyone from me- it was all cool. Thanks for playing, maybe i'll see you around. Uhh, i've VM'ed and will be deleting from discord after i've said my personal goodbyes (no public shoutouts SORRY).

19

I watched all of that video. Great dutch political discussion on the merits of gender-neutral bathrooms. Nothing wrong with it. What's your point?

frick you. I like my shitty mic.

If i were not an esteemed political figure in a vibrant and real world, but rather a man playing a game, i would feel like the message i am quoting is an infraction on the clearly defined ic-ooc line which that games moderators would vigorously uphold. but that is not the case, so i will instead thank you for your service to your country, private Smith. Semper Fi.

Your writings as the leader of a neighboring nation lead me as the head of a sovereign state with a vested interest in the stability of the geopolitical macroenvironment to conclude that there is a large probability that you are and therefore will act as an irrational and unstable actor. I as a nation leader who cares for his people am concerned.

10

I could argue that my post was an IC valuation of of the IC conduct of the IC character which was treading OOC lines, and that therefore not a warning, but rather a thank you was in order. but im mature enough not to be such a cynic

You sound like a raving idiot atm.

The meme is not wrong. Lots of infrastructure damage.