Content Count

481

Joined

Last visited

Days Won

1
Community Reputation
779
Upvote Apprentice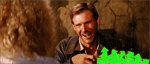 Profile Information
Leader Name
Nation Name
Nation ID
Okay let's use your current reasoning for HS then, HS acted in good faith and there were no treaty violations on our part yet according to those logs you plotted us too, another one of your allies. Using your criteria and reasoning for t$ does not fit at all. Let's see what gymnastics you pull now you lying weasle...sorry hamster.

Shit allies, good riddance.

I voted for BK, NPO won't ever betray us. NPO will come in and attack AK any moment now, you'll see.

Smh protectorates having protectorates. If I wasnt busy waiting for NPO to honor its treaty, I'd hit you myself.

Unfortunate situation all around.

So now this will turn into cybernations which will make econ departments more dependent on the activity on individual members to carry out intended tasks? I refuse to have to go back to anything like having to pester people to send their tech trades again.

Terrible idea. I'm so glad this is what you were able to come up with the 40 hours a week you spent on P&W during the summer.

Enjoy the peace! You guys did far better than Dark Brotherhood would have!

Here is too some long overdue war stats for this guy! 🍺 https://politicsandwar.com/nation/id=117392

Hi Ripper! I have missed talking to you, we should catch up sometime. Please refrain from bringing me into a thread I don't care about, thanks!