Content Count

1590

Joined

Last visited

Days Won

9
Community Reputation
2649
Mythical Upvote Hero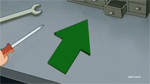 21 Followers
About Keegoz

Profile Information
Gender
Alliance Pip
Leader Name
Nation Name
Nation ID
Alliance Name
Your alliance was doomed wherever you went. You were leading it after all. Going inactive for over a week, without letting anyone know. Coming back and shrugging it off. Hoarding power for yourself. Being paranoid at every turn. Add in the fact that you're down right an idiot and really it is no surprise Alpha was a failure but if it makes you sleep at night. Please blame me.

Never change Steve. Keep on showing everyone why you are the sharpest mind in PW!

We had a cb and had no intention of making it a 'fair fight', the same treatment that was dished out to us only a month prior. We didn't sell it as a fair fight either. You're comparing apples and oranges.

I dunno, this whole thing started because you got triggered by a graph and 1 word. But I suppose you'll take what you can get

1 word and you lose your mind. You don't even know the meaning of my comment or who it was directed at. For all you know, I was calling the current climate of spheres actually dynamic. You're the one who assumed that we thought you were oversized and undynamic. All we did was post the numbers, it's up to everyone else to decide what they mean.

Anything German is Nazi quite clearly.

Does this allow me onto your lawn @Sweeeeet Ronny D?

You're not. KT/Rose have no top 10 ties now, Pantheon will be another in 30 days.

@Alex I know fixing your game isn't a high priority for you but it is quite frankly clear as day that your last update for resources has saturated the market to the point where alliances and players have so much stockpiled that we can likely fight a mass war every month and not have any issues. It's time to re-fix this again. I'd make it harder to be able to get the resource production bonus for at least a start.

Let's be honest, you expect no one to sign them in 30 days of noteworthiness. We don't expect it either. So in essence you're delaying the inevitable. I really struggle to find a reason you'd do it other than making yourself feel somewhat less guilty over the fate that they now are moving towards.

I guess Chaos and this new t$-NPO sphere have something to bond over now. They both are protecting different Pantheons for a month.

11

I believe they will cut t$.

Or the very worst. Tenages.