Content Count

626

Joined

Last visited

Days Won

6
Community Reputation
2649
Mythical Upvote Hero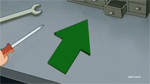 Profile Information
Gender
Location:
Alliance Pip
Leader Name
Nation Name
Nation ID
Alliance Name
TKR pushing Engame to the top...

We need the heart at the end of NPO's Last Time. ❤️

There is no check box in life son. There's no "are you sure" when you make decisions or say something. This is life son, git gud and git used to it. PS: Awful suggestion, everyone knows in blitzs, down declares and more, seconds are vital in being successful, having another check box will just slow things down.

Guardian, Grumpy(you're welcome SRD) and alliances with Keegoz, Sketchy and Hodor in high gov...

This was actually a pretty funny turn of events. Another 10/10 DoW.

It's been a slice TGH. Was such a privilege to play with such a great group of elite players. Buorhann, Sketchy, Shiho and the other gov, y'all did a fine job. Greatest gov lineup in PnW history. Keys, my fellow fighting mate, was fun being one of the most destructive duos around. Also shout out to the former TGH no longer with us, Turner, Rickky, others... Anyways, on to other things. o/ The Golden Horde o/ Buorkhan o/ KETOG

It obviously has to be named NPO's Last Time ♥

Pretty soon they'll be getting rid of upvotes as to not make anyone upset they didn't get an upvote while someone else did. Dont wanna offend anyone in our snowflake society.

A national project that gives you an additional defensive slot? Yeah I don't think this will fly. Arrgh would surly be the only ones to take advantage of this.

Why not make it easier to track war damage? Instead of having to use API and have third party sites like the one NPO had, why not calculate the monetary value of lost and damaged units when an attack occurs and store this information in a wars timeline, having it expire when the war does? Example: I airstrike someone, the monetary value of the aircraft I lost and the units and infra I damaged are calculated with the attack and stored in the timeline under a new column. I'm no computer geek so I don't know if this would put too much pressure on the already stressed servers but it would be a much welcomed addition.

Maybe a "Wastewater Treatment Plant" project that removes x amount of pollution per city?