Content Count

307

Joined

Last visited

Days Won

9
Community Reputation
1505
Upvote King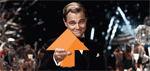 Profile Information
Gender
Location:
Alliance Pip
Leader Name
Nation Name
Nation ID
Alliance Name
It hurts me to say this after seeing t$ improve from utter dogshit to something resembling competence over the last year, but once again there is no way I can respect this gov lineup. Shiho and Justin, you guys can do better!

Of course not. Clinton Sheepy did. Haters will say it's a conspiracy theory.

100% not a drug lifestyle and 100% not a military lifestyle, i promise you

Hmmm there was that furry song, you're right. Would probably get banned if you posted that.

I'm offended you didn't use this song for me:

Alliance of the Year: MythicMost Powerful Alliance: RoseMost Improved Alliance: The SyndicateBest Rookie Alliance (must be an alliance formed in 2020): EclipseMost Missed Alliance: New Pacific OrderBest Alliance for New Players: The Knights RadiantMost Honorable Alliance: IronFront (sorry I made you disband)Most Immoral Alliance: CamelotMost Controversial Alliance: GOONSBiggest Warmongers: Knights TemplarBiggest Pixel-Huggers: YarrWorst Fighting Alliance: GGFUBest Alliance Growth: Error 404Biggest Alliance Decline: Guinea Pig Whaling CorpMost Likely to Succeed in 2021: Error 404Most Likely to

Player of the Year: HorsecockMost Influential Player: RoquentinMost Likely to Succeed in 2021: Ducc ZuccBest Alliance Leader: TheodosiusWorst Alliance Leader: CitrusKBest Government Member (not a leader): DryadBest General Member: Xavier RenarusMost Missed Player: Do Not Fear JazzBest IC Poster: PartisanPoster You Most Love to Hate: ThamousBest Villain: GorgeLargest E-Peen: HorsecockBest Fighter: KevinKevKevinBest Raider: DryadMost Controversial Player: MoonshadowPlayer You're Pretty Sure will be Playing in 2050: pooballPlayer that is Worst at Responding to DMs: AlexBest Player Avatar: -Best P

Hey @TKR, how many times did you drop Guardian? This is only my second time. Sorry, Guardian!

Oh, I forgot something in the signatories. Signed for Rose:

24

As is becoming tradition, KT has made a new New Years Resolution! We would go paperless if we could, but the current moronic war mechanics simply don't make it viable. Thank God there are other ways to wreak havoc! During my 7-month spiritual retreat, I learned to better align myself with my monke nature. It seems that a few of my old friends, who spent the year over in Syndisphere, have had a similar experience at the short end of yet another global dogpile! I thought we were done with those? After IQ - thank God - left this holy place, did you people not swear not to repeat their sins?