Content Count

415

Joined

Last visited

Days Won

2
Community Reputation
765
Upvote Apprentice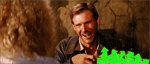 Profile Information
Gender
Alliance Pip
Leader Name
Nation Name
Nation ID
Alliance Name
I love how you said that as though you didn't tell people to downvote Noctis.

It's like you just care about upvotes. I don't know maybe you should just delete this post to show you don't. Otherwise you are just admitting to being an upvote !@#$.

More like what is the time frame on when this fails. Because when that happens Buorhann should just delete the post. That is unless it is just an attempt to accumulate points and not for the sanctity of forcing rado to twerk.

Already voted in the other one, pass.

@Noctis Shifty didn't start it either, try again. @Lucifer Morningstar no one likes a snitch b*tch

You seem a little too sure of yourself.

Must've been, because clearly no one else wants people to downvote you.

It wasn't anyone in my AA or allies who told me to downvote you though. Hmm.

I mean I was told to downvote for a funny reaction, it happened, I must continue to downvote for more.

The Fake News Network has struck again!

Ah the classic fair weather friend?

You do realize you proved leo's point with the paltry amount of TKR people you posted in that?