Content Count

538

Joined

Last visited

Days Won

7
Community Reputation
1897
Upvote King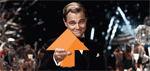 Profile Information
Gender
Location:
Alliance Pip
Leader Name
Nation Name
Nation ID
Alliance Name
There's a pretty big difference between you band wagoning in against an alliance already dead in this war, (Mind you its an offensive so you're activating your oAP aspect of your treaty, you're not coming to the defense of an ally when they were the aggressor) compared to our last global. Whilst it was no question who'd win the Swedge v TCW war, we at least had the ability to dish out some decent damage and despite our losses wouldn't be too hard pressed to rebuild. Also, I wouldn't call peoples reactions here as "shocking", they just think Pantheon is a joke. I know some people aren't

11

Really sad to see Kev delete. Getting to know him first in Bad Company, he's always been one of the funniest and best parts of the community. Great Job was hands down the best radio show even done, and a testament to the work he and Charlie put in for the community. I truly hope this is goodbye for now and he'll be back one day. Hope Pika and Kev are doing ok.

Dreamworks SKG Presents..... Preamble: Fresh from the revelry and the drunken stupor from Brogan's addition to the band, the brothers of the Swamp. The dragon, the giant gingerbread man, the ever-drunken leprechaun, the legendary Hawkeye, the elusive Florida Man, and the bold King Triton, gathered round the campfire. "Hark, fellow brethren!" spoke the leprechaun, in a rare moment of sobriety, and turn west did he to see the figure of none other than Lord Farquaad! Tattered were his clothes and singed from the nuclear fires of war which ravaged his kingdom. As he arose to look at the

I don't think you'd ever be able to guess I'm Aussie based on all these name suggestions. Also some of these names are kinda growing on me, props to whomever came up with "Get Shrekt" and "TCW's Emu War".

Thanks for the fight, and for all parties for helping to make the war and peace talks far less toxic than the previous global. Lets hope a new standard has been set from henceforth. We had fun even if the numbers were sadly insurmountable. @Denison Except you Denison... you know what you did RIP my villager.... >_>

Thanks for having me Thal @Thalmor, I ended up VC'ing for a couple hours since I enjoyed it a lot, plus the Q&A from everyone listening was great. Looking forward to listening to next week's show. Actually... as you were listening you'd know we did in-fact hash out a fair bit of good stuff. But yeah an end to the war is soon, I have have a few more things I want achieve namely destroying more of FARK's stuff. Still can't believe how one alliance can be so bad, that they're negative in net damage not even a week into a blitz when they were the aggressor......

At last it all makes sense now.... Hopsan was trying to warn me all along..... But I was too much of a fool and Idiot to listen... Six has been trying to destroy us by running UPN so poorly to get us rolled....... UPN was bad enough but the thought of fighting wars on behalf of Six and his 4782 multis sickens me...... Clearly Theresa May Matt has some explaining to do when I'm slightly more sober. Good luck in your Investigation Master Hopsan, the conspiracy deepens.....

Oh for sure, its lonely up here in the mega whale tier.

Yeah I slept in and missed update by a couple hours.

Dreadnought still has a decent sized ground force and navy left after the first round. Whereas Wampus is a full 6 cities above him so it would probably take you guys at least 2/3 rounds to be in a position to keep Wampus down and finished off.

Congrats on your treaty upgrade.... also that Emu make it go away plz... >_<

Just wanted to post some good news regarding this, and showing some of the good work being down to eliminate the illegal Ivory trade. https://www.straitstimes.com/singapore/environment/18-million-worth-of-ivory-to-be-destroyed-nparks-launches-new-centre-to-combat I think its all our wishes that as more pressure from governments is placed upon the countries which are the primary consumers of Ivory products and measures taken to eliminate poaching of Elephants and other endangered animals. That we could begin to see a resurgence in numbers of these animals and others which have been unfortuna

@Yui Happy World Ellie Day!!! Gives Yui lots of cake The just and merciful Romans destroyed Carthaginian civilisation to save the Ellies from being used in war.

Good to see two great alliances signing some ink. Good luck to you both. Enjoy the Imperialism and Chocolate, it will now be state mandated.

And this right here is why "Clarke did nothing wrong" is still as relevant now as it was in the past. Pineapple is great on Pizza's, and yeah there's a special place in hell for the madmen who enjoy Anchovies and other fish on Pizzas.