Content Count

1083

Joined

Last visited

Days Won

8
Community Reputation
1378
Upvote King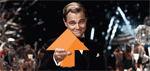 Profile Information
Gender
Alliance Pip
Leader Name
Nation Name
Nation ID
Alliance Name
I made the rules crystal clear both publically and in private when we declared. I'm not the type to shift my stance out of convenience. That's all I have to say about this.

ThE sYnDicAtE aNd iTs AfFiLiaTeS hAvE nO inTeNt To ExPaNd ThEir WaR oN tHe CoALitiOn CuRrEnTLy FigHtiNg ThE bLAcK kNigHtS aNd ThEir ALLieS bEyOnD gUaRdiAn AnD gRuMpY oLD bAsTaRdS.

Well, this thread had a good run but I guess it's over now that kosmokenny is here. f

Oh I was ignoring this dumpster fire initially but the answer is going to be a lot less interesting than you might think. But the crux of it is that Hilmes just disappeared on us (I hope he's okay) and it took us a good while to give up on expecting him to show back up and figure out how to move forward from there considering that he was our FA lead. I was debriefed and came on board about a week or so before this was posted, and now here we are. I saw an opportunity to pin their top tier down with virtually no interference and took it. Love me or hate me for it but that's about as deep as this conspiracy goes.

Can't offer that. I have my second retirement to consider and I don't feel like downgrading to a lesser mansion.

I assumed double negatives were easy enough to pick up on you wouldn't need clarification. I'll be more charitable in the future.

But Buorhann isn't not doing exactly what I want him to. So...

I have a totally legit Sphinx screenshot that says it's because Horsemen are a bunch of fricking idiots.

This feels like deja vu from the last war where you talked shit until your alliance got dragged down. You are still following my rules whether you want to or not and that's enough for me.

I mean. You aren't following my rules because you just decided to be a good boy, now are you?

You could also consider the fact I've pinned poor Buorhann between a rock and a hard place to get what I want as plenty enough incentive for him to grasp at whatever straws he can get ahold of to try and spin himself out of the trap.

If you can think of a practical reason for us to show restraint vs. overkill I'd be happy to hear it out. Sphinx saying "BK" said something isn't damning proof. It's a clever hoax maybe, but when you can show me a screenshot of me or somebody from my sphere agreeing to help BK get out of a war they deserve to lose then I'll start taking your conspiracy theory seriously.

The best you've got is a second hand source. That's not exactly grade A info, there. If we wanted to bail BK out we would've gone for your entire sphere all at once from the get-go but I wanted to keep the fighting as even as possible so as not to interfere more than I had to while we focused on your whales.

25 pages and you guys still haven't figured out how to read the title of the thread. Anybody who knows me knows whaling is my favorite sport. I think it's funny that you keep saying it HAS to be collusion though, it's not like you haven't been an inflammatory pest for months now or anything. I might have had more reason not to take the opportunity if anybody in your sphere actually had charisma.