Content Count

998

Joined

Last visited

Days Won

8
Community Reputation
1165
Upvote King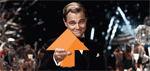 Profile Information
Gender
Alliance Pip
Leader Name
Nation Name
Nation ID
Alliance Name
I enjoy coordinating attacks and counters more than anything. Especially when no one is quite certain how things might shake out over the next 24 hours.

I just need Shifty to post one more time so i can be sure he is a BK shill and their FA hasn't benefitted from it at all.

Don't burn the roof of your mouth with all that nuclear radiation.

How low will resource prices have to drop before wars become more common? Blame the snake.

This is a solid grouping. I'll congratulate anyone Guardian deems worthy.

I don't care about this thread, but the fact that it got Lucifer to pray to Jesus Christ over what language God is with the Germans in made me chuckle.

12

It's difficult to make things like this play out exactly how you envision them. Rose has shown an immense understanding throughout this entire process, and even a like-minded approach in a lot of ways, particularly in regard to our commitment to doing something that might challenge typical conventions.

You forgot a zero. You had one job.

Honestly sad to see this one go, but I am really excited to see how everything plays out, moving forward. Wishing y'all all the best, Rose & Co!

We have paramedics on standby to mitigate potential liability claims. Don't worry The Syndicate is looking out for you, friend.

If you call lending a significant amount of our time, collective experience and insight to them to help them reach as much internal stability as possible "puppeteering" then, yeah, sure. We've certainly been vocal about our feelings with them and have enjoyed pretty positive relations and a real willingness to cooperate from them, and enjoyed government there that favored us highly. No puppeteering was necessary - they are just great guys to work with (debacles included, I'd even say though most might not share that opinion) which is why we have been so willing to support them through their hardships and want to give them the best leg up we can even though we have ended the treaty. They may be really inexperienced, and haven't had an easy go of it, but it really is a charming and positive community over there. Even with some of the more "classic" members long-departed.

That's a fine criticism. But I think you underestimate how close we are to the few Panth leaders there that we've been working with over the last few months. Plus, this current iteration of the treaty was largely reliant on a close relationship to Fist to begin with which did actually pass on well to Ethos. And I'm not big on the precedent either, but have a serious personal soft spot for Pantheon I'm not even going to try and deny and really hope they can figure something out - maybe 30 is too much, but 3 was certainly too few. And in this "allies but not friends, friends but not allies" world everyone is aiming for I think making gestures of good faith is a necessary " " evil " " when it comes to these maneuvers. We're all at least making a claim to try and chart new waters here, so some things are just going to have to be touch and go. Edit: also, if nobody is actively gunning for anybody else, as you have claimed, what's really wrong with the posterity of an extended cancellation to help a friend move on politically? >can't come up with decent rebuttal >makes lame shitpost from impotent position instead You just know how to shitpost, I'd be surprised if you actually articulated a decent argument tbqh.

I get it, you're angry. It'll be okay. Let's ignore years of history and friendships between our two AAs and just throw them to the wolves after three days, despite the fact that we believe they deserve a solid chance to get there affairs in order (no matter what anyone thinks of there chances), ya? There are actually people who think that way in our alliance, by the way, and I understand your point of view very well but let me lay it out for you: No one tells us how to manage our treaties, and you're likely never going to be close to a position to even influence them, specifically. Pantheon is far (far, far, farrr) from perfect, but that's no reason for us to cave to anybody's opinion of our reasoning. We made a promise to Pantheon, and we will see it through. End of Story. No secret treaties or promises to work together behind the scenes either, 30 days and they are their own responsibility. You may think that is more than they deserve, and that's all well and good but you're gonna have to drool at the fence line until that 720 hours is up regardless so be a good dog, and sit down.

10

All these blue balls tightening up at the thought of waiting a mere 30 days cracks me up and honestly makes that term 100% worth it to me. God forbid you be conventional, and God forbid you do anything different.

Good luck to you out there, Pantheon.