Content Count

958

Joined

Last visited

Days Won

2
Community Reputation
907
Upvote Apprentice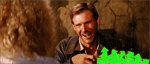 Profile Information
Gender
Alliance Pip
Leader Name
Nation Name
Nation ID
Alliance Name
We beat a few others who launched raids, and then there was Octoberfest. I'd consider the bored war a V too since Alpha wrecked half the other coalitions shit. Eve. Though half ours was wrecked. It forced a draw in the overall conflict

Citing a shifty post. That's cute. Clearly you have no idea how much of an infant ockey was. He ran off his own alliance mates who agreed to the terms.

You millennials are soft.

I'm surprised Ockey agreed, he was throwing tantrums and hiding before! Congrats on peace.

You sound like a well informed, up to date commentator.

Don't project your irrelevance on my alliance mates.

How is membership being unaware of something pretty widely known for six days make it good opsec? That just makes their membership detached. Tbh I'm surprised you know what Braille is.

Just because you weren't aware doesn't make for good opsec.

It was leaked 6 days ago.

All the boring alliances are at war.

With Ockey5 bragging about how y'all were going to hit Pantheon I'm not surprised it's no secret.

The one from CoA was after the war was one. He wanted to unload a nuke to drop his bills so he asked tmto launch one. How could I say no? For posterity.

Alex buy my food at above market value too please. Had I known you would create money that didn't exist to give to people who couldn't sell I would have participated instead of waiting and saving for the cycles in price war inevitably brings like everyone else except a select few. Why participate in game economics when I can have Alex make them up for me?

You should join CoA then.