Content Count

3274

Joined

Last visited

Days Won

91
Community Reputation
7088
God of Upvotes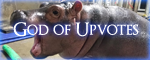 22 Followers
Profile Information
Gender
Alliance Pip
Leader Name
Nation Name
Nation ID
Alliance Name
I would just like to take a moment to appreciate two spheres go from fighting each other to fighting along side each other.

13

Defeat them in a war. Make the re-branding part of the surrender terms. It's the in thing to do these days.

This is what happens when you let GPA rebranding plan a war. They go full Cuzo.

I recommend doing everything I do only 6-12 months later.

I've offered advice and still do to aspiring up and comers. My DMs are always open to questions if you want to ask. I might take a little longer getting back to you these days, but never the less. I encourage other former and current major players to do the same. Just because they're and enemy or on an enemy sphere in game does not make them an enemy OOC.

You don't need your old name.

It's also requires PB which effectively makes it need 3 project slots to have.