Content Count

3522

Joined

Last visited

Days Won

94
Community Reputation
8108
God of Upvotes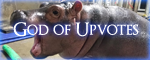 28 Followers
Profile Information
Gender
Alliance Pip
Leader Name
Nation Name
Nation ID
Alliance Name
Tanks need a large score deflation regardless of a buff. Currently they're the largest score contribution for units by a large amount, they also cost the most, and are thus the largest liability while doing very little damage in the scope of things. I'm not saying I'm agreeing with the size of the score cut, but one does need to be done. You can have as many bombs as you want. They just won't impact score after a certain point.

Been asked to weigh in, so here we go. First I wanted to show the change what is listed in this thread would have on a nation. Going to go with my 30 city nations here and going to list the score added by having max in each city. If you want to see what it would be with 15 cities, just divide my numbers by 2. Soldiers: 225 || New: 180 [80%] Tanks: 1875 || New: 270 [14%] Planes: 1350 || New: 600 [44%] Ships: 900 || New: 450 [50%] Total: 4350 || New: 1500 [34%] So that's about a 3x decrease in score from units, the score from units drops to 34% of what it was. Cities are an 100% increase basically with the change, that would impact my city by +1450 (city 1 works differently), and with the military change difference being -2850 that gives a total change of -1400. Unit total changes thoughts: Tanks have also been decreased from 250, to 200 per city, which lowers unit costs, which I like. Aircraft have increased from 90 per city to 100, which I'm mostly indifferent to (round numbers yay). Ships increase from 15 per city to 20 per city, again mostly indifferent to. Unit score changes thoughts: Soldiers, don't care honestly -- not a big enough change to matter. Tank score massive nerf - Tanks should impact military less, this might be a bit too much of a cut. Planes score nerf, I don't care too strongly about this -- Planes are the strongest unit and they're now the strongest unit in terms of score per city. City Score changes thoughts: Don't feel too strongly about it. I've always kind of liked sliding scales for things because the city 5 matters more than city 25 in terms of what you can do compared to your previous city. Maybe cities count for more early on then cap out at a lower number at a certain point. Again I really don't feel too strongly about this. Infra amount changes thoughts: I don't see it listed here but I thought there was supposed to be some change to infra score purposed. This is somewhere I definitely like the sliding scale. People can fight at low infra just as well as people at high infra in terms of units being fielded. You're first 1000 infra is more important to your strength than building above 3000. So the more infra you build in a city the less it starts to impact score. First 1000 would be very important, 1001-2000 less important but still important, 2001-2500 not that important, 2501-3000 almost no importance, 3000+ no importance. I get that high infra gives more money which lets you fight longer, but in terms of impacting your direct strength is stops mattering very much, hell in some cases it's a liability as this last war showed on obsessing on causing damage, hah. Changes to unit rebuys: Making it easier to come back helps whales and makes up-declares harder and I don't like it. I greatly like the system I've suggested for spies. Active military and Inactive military. You can rebuild units that can't be destroyed (except your buildings getting destroyed which house them by a nuke or something like that) and then deploy military from inactive to active all at once. So you'd be able to rebuild units while still being declared upon and come back out at some point in the fight with full. Tie this in with coordination it makes working together more important. In conjunction this should get rid of beige as you don't need a declare-proof time to rebuild in and thus makes actually winning wars a good thing rather than beige cycling. Damages to other units: Once you have ground control you should be able to perform a ground attack (maybe even for 2 MAPs [if so reduce resistance impact]) that targets airfields or naval that has a small chance to destroy one of those military buildings and damage those unit types. Caps could be what can be housed in 1 city, or whatever you all think makes sense there. Naval should also be able to shell factories for tanks, and airfields once a blockade is established (this shelling could cost 3 MAPs [if so reduce resistance impact]) Nerfing airstrikes to tanks: Honestly being able to kill near 16% of a unit type in a single attack seems too high, and that's your nerfed amount. That's nearly 50% at max by 3 opening attacks against your nation in some case. And that's just the MAPs they start with that day. Capping score to nukes/missiles: Makes sense, 50 might be too low. Maybe doubt that for nukes and triple it for missiles. The other stuff I've not mentioned I don't care about. I'd talk about other things I'd like to see done, but I don't think this is the place for that.

Yarr. Only because we don't want your money, we will hold your money for you, and loan you our money at small interest rates to rebuild after wars. We don't care much about anything but chilling out and drinking.

Bring back downvotes Solid addition.

12

Get it up to 69 and I'll link this thread to him.

This is an example of how to gain respect as an alliance. Alliance size doesn't matter with respect to quality. Kudos at turning a negative situation for your alliance into a positive gain for your alliance.

10

Normally when these sort of ideas are pitched, the no blockade is tied into the no superiority option. I wanted to separate them because you can still vote for both, but I feel they are different mechanics. Superiority greatly impacts the rest of the conflict, blockade on impacts your ability to keep fighting if you're not prepared (or in a long conflict and drained), or if you have a lot of loot you wanted to stash. This is why they're separate. I didn't want people to look at the no sup option and see the blockade tied into that and think they want one, but not the other.

I'm at a special training program for three weeks (this was the first), thus my lack of updates/posts in this area. One of the major areas of focus to be addressed is the war system. I know there are a lot of ideas regarding the war system and what needs to happen, but I want to start at the beginning of wars and only the beginning. The beginning of wars faces a problem in that you can lose a large portion of military virtually instantly. Say you don't log in for 8 hours you can come back to very few units (even if you were max or near max), blockaded along with air and ground sup's against you. However there's also the problem of not changing things so much that the attackers advantage goes away, because a coordinated blitz should be important still. I've listed some ideas in the poll above, you can vote for more than one. If you have other ideas, please post them below and we will use upvotes to mark as if they were in the voting option. I know people are going to have a lot of strong opinions here, so keep it civil. Trolls will be reported. This is far from a complete list of options as there are a lot of ideas out there, but these are some of the more popular ideas that have been mentioned to me.

"Green Technologies" is the one I have sitting in limbo currently. Could also go for a end game version and a mid-game version.

YOU CAN VOTE FOR MORE THAN ONE OPTION If anyone has any other ideas they'd like to list for ways to decrease pollution please post them in this thread, all up-votes that post gets I will count as a vote in favor for that idea.

There's nothing stopping Yarr or any other players from adopting a play style similar to what Mythic has. Just because some players have been successful within the rules (assuming they have not cheated) doesn't mean catch up mechanics are bad. They didn't even gain their cities through catch up mechanics, they grew based on the fact that there is much more money in the game now than when the first player reached 30 cities. It's easier to fund a players growth up to that point through deals, and raiding. This is the same thing I told NPO when they talked about problems with whales. There was nothing stopping NPO from funding 10-20 people up into the 30s and 40s city counts as a sort of whale hit squad. It should never be impossible for a player who creates a nation today to catch up to me who has over 2000 days in the game. If the top end of the game wants to rest on it's laurels and let new players with motivation, effort, and hustle catch up and surpass their size that's not a mechanics issue, it's a gameplay style issue. When 15 cities was the largest in the game, a catch-up mechanic that would help people grow to 10 cities very quickly would be bad. When that is more than doubled now, I would almost say start players at 10 cities were it not for the fact that cities 1-10 is the perfect, less expensive time to grow and experience some aspects of the game.

So we should limit money gained by winning wars and making creative deals as mercs to hit people? Riiiight. The first person who jumped ahead was Steve back in the day, he did it through obsessive market deals. He wasn't punished because he was creative and put in the time and effort to do so. These sort of projects are designed for those people who play the game casually. This one specifically gives 750k max a day. That's 1000 days to make 750M. The daily bonus project will gain 50M in a perfect 100 days of logging in an not fighting. If you're worried about THAT level of income causing people to catch up too quickly, then I don't have words simple enough to explain it to you. I've humored your irrelevant opinions for far too long at this point. This is the last time you will ever receive any of my attention. You're ignored on both discord, in game, and on the forums from this point forward.