Content Count

566

Joined

Last visited

Days Won

9
Community Reputation
1407
Upvote King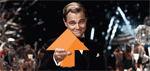 Profile Information
Gender
Alliance Pip
Leader Name
Nation Name
Nation ID
Alliance Name
Stupid Burrito no Pico de Gallo. Really just an altogether terrible little shit. Thank you for being brave enough to stand up against this, Galerion.

1. Logs were shared elsewhere of the poaching attempt. 2. BK stated in the logs above that they were entering because of any action taken against GS which entered despite having no tie to the conflict. Also note, BK is on the side of the global conflict trying to force Grumpy to sign paper because it enters wars due to "friendship" the likes of which were justified here.

Smith stole the Pigeon's powers. His weakened form can but meme at a fraction of its original pace.

Agreed, it's our thing. We !@#$. Honestly, we should really just be usurping the title of Grumpy. Can we add that to the terms? I want that added to the terms.

Even tried VPN. I think this is a lie

*whomever (salty I didn't get to nuke Thalless)

Pastel shades are best shades. Only the inelegant fools and toffee-nosed pseuds enjoy the plum shades.

Very important question: what is the best shade of purple?

ALLIANCE CATEGORIES Alliance of the Year: lol Most Powerful Alliance: BK Best Military: Grumpy Best Rookie Alliance: Dunno what this means Best War Flag: Guardian Most Active Alliance: KT Most Honourable Alliance: lol Most Improved Alliance: lol Best Propaganda Staff: TGH Most Immoral Alliance: TGH Most Controversial Alliance: TFP Best Alliance for New Players: this game still attracts new players? Most Missed Alliance for 2018: Mensa still PLAYER CATEGORIES Player of the Year: Buorhann Most Powerful Player: Partisan Best Alliance Leader: Buorhann Most Controversial Player: Shifty Most Dynamic Player: Buorhann Best IC Poster: TheNG Nicest Player: Kev Funniest Player: Malal/TheNG COMMUNITY CATEGORIES Best P&W Forum Topic: Stats Biggest Controversy: Thalmor Funniest Event: Fark/WTF losing a curbstomp Best Declaration of War: CoS on Guardian, whichever, you know the one Largest E-Peen: This has to be me. Come to our channel if you want proof @Buorhann Best Villain: Ronald Dee Most Hated Poster: That kid who cried to the mods and got like -400 rep, him, that one WORST CATEGORIES Worst Alliance of the Year: TKR Worst Military of the Year: Fark/WTF Worst Diplomatic Move: TKR/tCW holding out on terms... twice, once in victory once in defeat Most Inactive Large Alliance: TKR Alliance Most Likely to Fail in 2019: Polaris (the fake one) Worst Treaty of the Year: This Worst Forum Poster: Nostis Worst Fighters of the Year: Fark/WTF

Fukt their counter so badly they had to change names. Classic.