Content Count

524

Joined

Last visited

Days Won

15
Community Reputation
1773
Upvote King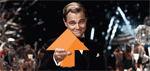 Profile Information
Gender
Leader Name
Nation Name
Nation ID
Kettle.....have you met the pot?

Drum up some support. It's a great project. Yes. Drum up some support. It's a great project.

New Project Proposal Costs: 150 million to buy project. Each MIRV combines 10 missiles into a ICMB. Each MIRV consists of 16 nuclear weapons. MIRV cost: 10 missiles, 16 nuclear weapons, 5000 aluminum, 5000 gas. Each MIRV can target up to 16 different cities. Each MIRV can be launch both in and out of war time.

Come collect your cheap goods. 09/07 08:13 pm Prefontaine of Chaos accepted your trade offer. You received $12,229,800.00 and in exchange Prefontaine received 10,900 oil. Nevermind..... Pragglesan got it.

Selling cheap oil and food to the side who can tell me what is going on.

Is this why food has been at a great price point? If so, I say keep it going.

Nothing wrong here. Close this thread. Please and thank you. Ron Swanson Oh... who's up for a Parks and Rec alliance?

https://politicsandwar.com/alliance/id=5998

3

Breaking, breaking, breaking news!! Greetings Friends!! Just to be clear, the above message is a bounty against our friend Pragglesan, in the name of the Great Hippo!! For every chunk of coal taken from the snake, Hippo will pay out 200 food. Six Hugs, Wembley Fraggle.

From the Desk of Wembely Fraggle The greatest nation of Fraggle Rock Greetings Friends!! Our ex lover, Pragglesan has tried and failed to execute the perfect plan. We saw this coming and had a plan in place. No no. We aren't just taking a trip to the beach. We are hard working Fraggles now. Instead of having the loud mouth snake speak for us, I, Wembley Fraggle am appointing the lightest Fraggle to the fourth highest honor, Fraggle Cabinet Member. Greetings Friends!! I am honored to be part of this new and exciting opportunity. With every passing day, Orbis is missing a chance to reserve the horrible progress made. It's time to return to the time of a simpler world. That's right, coal. Coal for you. Coal for me. Coal for our snake friends. Coal for everyone. Now for this to work, you must commit to coal. Food? Nonsense. Oil? Nonsense. Anything besides coal? Nonsense. The world must come together for coal. Coal will be the next great thing......but wait....it already was. It was just laying in the mines....not being used as intended. Back to business. All coal is now under the direct control of Pragglesan. That is all. Two Hugs, Wembley Fraggle

May I suggest a coal cartel? Look food is booming. Oil and uranium is up. So let's focus on coal and drive that market. All in favor?

This was no going away post. I just wanted quick cash. The amount of easy new marks around here does not surprise me.

From the desk of ChoCho Fraggle The Most Excellent Nation of Fraggle Rock Greetings Friends! We're packing up and leaving. The time has come. Now is your chance to own a piece of Fraggle Rock. Everything must go. All proceeds will go to the Fraggle Chaos Fund run by our trusted friend Partisan. You can buy a nuke for half the resource cost Missiles for 30 cents on the dollar Credits for 17 mil each All resources half off. Pick the place clean. Everything must go. Many Hugs, ChoCho Fraggle

13

I have been counter couped!! I now pledge my honor to whatever back waters Partisan is currently in.