Content Count

477

Joined

Last visited

Days Won

12
Community Reputation
1545
Upvote King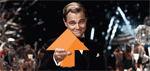 Profile Information
Gender
Leader Name
Nation Name
Nation ID
From the desk of Uncle Traveling Matt The best nation ever, Fraggle Rock Greetings Friends! It's been a while since we have given an update. This shouldn't take more than five minutes to read, and forty minutes to understand. So we're out of our nuke building phase soon. It's true, we can't do it anymore. You cheap bastards have cut off our funding and 700 nukes is fine. Thanks for the cash, giggles, and theft it took to get here. So what's next Fraggle? Great question. Since we are defined by what some consider the dumbest way to build, we are going in the opposite direction. That's right.... conventional build, with a giant pile of nukes in the basement. The power will be turned back on for the first time in three years. Banks and recycling plants will reopen the doors. No more living in the dark and filth we are currently in. We plan to join an alliance. An incredible offer was made for us to run a PR program. We plan to use Fraggle skills to accelerate growth and new opportunities. It's been fun doing nothing for years. Time to do slightly more while not burning the place down. Then again, it's Fraggle, we never go anywhere without matches. Many Hugs, Uncle Traveling Matt

Patience young hairy chimp.... patience.

Huh....WTF is this nonsense. You didn't bother to mention the alliance, dumb dumb

Ok.....first I do have resources. Second.... .... Two No. This is the best if it's true? Are you spinning a wheel and attacking who it lands on? That seems both awesome and amazing if true.

Throw in a weekly air freshener and I'll consider it.

Ok....not to complain much.....but an elevator pitch tends to be more than two words. Put in some effort

But do they provide undercarriage coating for only 59.99? That's the real question.

From The Desk of Uncle Traveling Matt The Best Nation Ever, Fraggle Rock Greetings Friends! And a hearty hat tip to the others. We come before the world seeking a change. No more solo life for Fraggle Rock. Nope, we want a partnership. What we provide: Nothing really. We can not declare on anyone. We are in crippling debt. We don't follow rules. What we seek: Hugs. Many many hugs. So give us an elevator pitch. If you catch our eyes, we'll join. Many Hugs, Uncle Traveling Matt

From the desk of Uncle Traveling Matt The Best Nation Ever Greetings Friends!! We've had a great run here at Fraggle Rock. It's time for a massive change. Us Fraggles are leaving Orbis. We've proven our point, and are the best this world will ever see. Now don't think that just because the Fraggles are leaving, that this Best Nation ever is going away. In it's place is where you, yes you reading this, come in. It's a rebrand. You will think of, and pay for the new tentants to move in. It can be nearly any theme. No race baiting or uncreative crap. So you'll pay us Fraggles our going away gift. Five credits for the change and 50 mil cash for our pockets. You get to rename the place, raise a new flag, and have a creative idiot control a new theme. Leave your best idea below with a 5 mil deposit. The best will be selected by a panel and have three days to make a full payment before the change goes into effect. Have fun!! Many Hugs, Uncle Traveling Matt

Fraggle Gift: using the advanced clue, remove the 1st, 3rd, 5th, 7th, and 9th digit. Multiple by the number of missiles on hand. First to post the answer wins the gift.

From the desk of Uncle Traveling Matt The Best Nation, Fraggle Rock Greetings Friends!! Some of you are aware, but I'm going to spread this out. We recently came into some cash and resources and we want to give it away in a fun way. Last evening we nearly gave out a nuke program and five nukes. Unfortunately the chosen contestant did not solve the puzzle. We will be giving away things every day. It might be cash. It might be resources. It might be a project. Who knows. What's the catch Uncle Traveling Matt? Good question!! I will do this once a day at a time I feel like. I will be dropping clues in one or more of the six discord servers I belong to. Anyone can win the daily gift. Have fun!! Many Hugs, Uncle Traveling Matt

From the desk of Uncle Traveling Matt The Nation of Fraggle Rock Greetings Friends!! I am glad that this new concept might happen. I am also sad that my own alliance partner couldn't give us Fraggles a shout out. Oh well. As for The Alaska Foundation, Fraggle Rock is willing to match dollar for dollar, up to 100 million dollars. This is legit and not a Fraggle scam. I feel this might work and bring a new angle to the world. I hope others will donate and take my cash with it. Many hugs, Uncle Traveling Matt

Solution time. Thunder Dome Weekends. Two nation's enter into war for 48 hours and battle to the death, no limits. Think of the side bets. Think of The fraggles who would drop hundreds of nukes on one nation.

Does NAP have a double meaning? Or is he yelling again? Either way, make room for Fraggles on the couch.