Content Count

3205

Joined

Last visited

Days Won

3
Community Reputation
1688
Upvote King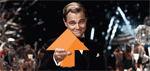 33 Followers
About WISD0MTREE

Rank

Sir Mountain Goat and Tunnel Rat

Profile Information
Gender
Location:

Sadly not Texas anymore...

Interests
Alliance Pip
Leader Name
Nation Name
Nation ID
Alliance Name
This forum is known to get pretty savage at times. See:

Alright, let's use what you meant. For simplicity, let's assume PaW has been around for 4 years. If CN has been around for 50% time than PaW, 1.5*4=6. Therefore, it is safe to say that PaW has been around 4 of the 6 years CN has been around. 4 of 6 can be represented by the fraction 4/6. I stand by my statement that PaW has been around for a fraction of the time CN has.

Wait, people actually use the light theme?

KT was doing that back in 2017 (Animal Control Crusade) before it was cool.

"Yeah, EoS is probably gonna declare war on you if you feel like it. Is Tuesday at 8 good?"

If you read my post, I said PaW was around for a fraction of the time, not the other way around. I don't know what this is, other than winning.

From the dictionary: no longer having interest, relevance, or significance - Seeing as how PaW has almost 6 times as many nations as CN despite PaW having been around for a fraction of the time, I would argue CN's relevance and significance is minimal, if existent. lacking in gaiety or animation - I haven't played CN, but from what I've heard, there is a severe lack of dynamic™ political action. A certain alliance has held the top spot for ages. Some have said the spheres there haven't changed in a long time, nor have the leaders or influential players been replaced. devoid of former occupants - Seems self explanatory since the population of CN has declined in recent years. While there are a few former occupants, the number has significantly dropped in recent years. Using linear approximation from random dates where I could find archives over the past 3 years, CN will have no players by Q1 of 2021. Would you feel better if we called it a dead game walking instead of a dead game? k

Still unfeasible as the 1 nuke per day limit is keeping anyone who starts now ~550 nukes behind, if I recall Fraggle's nuke count correctly, and cities get extremely expensive. If someone tried to catch up in infra, it would make more sense for Fraggle to forgo a few nukes fighting the person. The immense amount of infra damage, due to the high cost of the infra at the level required to even come close to competing, would greatly exceed the nuke's cost and score loss. CN has 2,853 nations in existence. PaW has 17,578 as of now. Congrats, you know one of the many definitions of the word "dead." How fricking obtuse can you be? CN is dead.

What if they prefer pads?

You forgot about Power and Attrition.

I mean, I joined the forum in January of 14 and you joined even earlier, so...

Leaked KT ally chat logs. Hopefully this doesn't allow IQ to gain the upper hand in the war.

IIRC, TJest wasn't included in the stats since they were hitting both sides and the tracker couldn't handle that.