Content Count

1932

Joined

Last visited

Days Won

36
Community Reputation
4794
Mythical Upvote Hero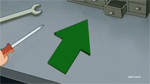 47 Followers
About 🗲ϟħ̧i̧₣ɫ̵γ͘ ̶™🗲

Profile Information
Gender
Location:
Interests

Dank Memes, Eliminating Thots, Anti-Communism.

Alliance Pip
Leader Name
Nation Name
Nation ID
Alliance Name
Looks like Nuke Bloc maybe be getting an old friend back. Spanish Armada members that were curbstomped by TEst and hit perma-VM are suddenly only 5 days near out of VM and joining Alpha which was held down by Placentica. https://politicsandwar.com/alliance/id=1280 Could this mark the return of old grudges on top of new ones? Let's hope so, but who ever thought they were being slick, gtfo. Shifty and co. are always watching.

This is Shifty, reporting sad news. F

🗲ϟħ̧i̧₣ɫ̵γ͘ ̶™🗲

changed their profile photo

🗲ϟħ̧i̧₣ɫ̵γ͘ ̶™🗲 replied to Pierce of Krypton's topic in Orbis Central

Best contirbutor to game suggestions ever IMO

1

A flying cryptid.... leaving behind ominous memes and reported all over the world... "Some say he's a moth, some an ayylien....." join us as we interview a Guinea Pig who claims to have encountered this mysterious creature and took this eerie photo "He was like a pigeon, he spoke in memes...I've never seen anything like this" Coming up next on: Unexplained Mysteries The Acadian NG-man

Alex moments before he banned Emperor Jonas:

Only if Antarctica keeps the 50% food debuff, but Africa gets a 100% water debuff.

Haha reacts only

2

3

Personally I just want to see only grudges come up and new ones come to fruition. It's always fun to see salt on the forums.

Imagine being in an AA that: Was only paperless because no one wanted to treaty them Because they always got rolled, couldn't keep opsec, and were badly managed Yet suddenly they're cool because they joined a severe dogpile and were a nice meatshield They even opened up an ET clone! Now with the help of a very strong supporting cast, they believe they're major actors in the world stage.

>BK sphere is too low to hit >Despite the trash-talking dodges Chaos >Gets jumped by NPO-tS gang such is the nature of P/W 😂👌

Ayy lmao, BK bois and alumni in the house, squad up

12

They're a what? Brb signing that paper Lel, this is last last year's meme (2019-2) I guess it's gone from major Alliance Affairs drama to micros accusing each other. Man, this fell off fast. At least TRF's and Fark's accusations led to some good salt threads.