Content Count

1797

Joined

Last visited

Days Won

30
Community Reputation
4168
Mythical Upvote Hero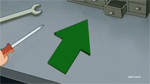 42 Followers
About ☠ϟħ̧i̧₣ɫ̵γ͘ ̶™☠

Profile Information
Gender
Location:
Interests

Dank Memes, Eliminating Thots, Anti-Communism.

Alliance Pip
Leader Name
Nation Name
Nation ID
Alliance Name

Terminus Best in the West 2018
Will Pantheon ever learn? This is Shifty, Rambling on, over the hills and far away, in the houses of the holy.

In the spirit of 2016, it's time to clap TPF. We need more slots for the glorious slaughter anyway.

>the sad feel when we lose a shitposter

TFP is hiding banks but no one is hitting them. We got Silenzio, Space Rome, Penguin Island, Blazing Knights, and the other money dumps. Is TFP the step no one wants to take?

1

Been busy with irl and just woke up from a nap. You caught me sleeping. GG

It's actually not. United Hoods was purging small nations from Green for tS earlier this year. Too bad it's already the Period Wars. Bleach War woulda been my suggestion since bleach turns black to beige.

dude imagine if we could teleport copies of our chromosomes into other people so that they could finally be as retarded as us

1

Weaponized Autism

finally a weapon to surpass Metal Gear

1

I give it 2 weeks. Also the flag looks like 2010 era CN. Idk what Mad Max is smoking.

Inb4 SNN leaks the votes.

Vote Shifty 2018: Most Controversial Most Dynamic Best Villain because let's face it. They sucked this year. Biggest Meme (Won last year, let's do it again) Funniest Player (Won 2016) SNN for best Media I'm the most dynamic non-government. Vote Pre for best comeback player Vote TEst for best restart Vote the SNN party ballot (which will be released once the full category list is announced)

☠ϟħ̧i̧₣ɫ̵γ͘ ̶™☠ replied to Sweeeeet Ronny D's topic in Orbis Central

Nah. It's been boring because we can't grow and there aren't enough slots. But who cares tbqh, I'm back to raiding so idgaf. There's like no need for my assistance now since it's such an overwhelming dogpile.

☠ϟħ̧i̧₣ɫ̵γ͘ ̶™☠ replied to ☠ϟħ̧i̧₣ɫ̵γ͘ ̶™☠'s topic in Orbis Central

TGH-KT angered WSxxxxxxx420xxxxxxPhoenix who is in Polaris. Vanguard got into a quarrel over fighting TGH-KT over it. >Vanguard has Bad Company who is allied to Rough Riders. >Animation Domination allied to Rough Riders, Bad Company, and another member of Vanguard, TUE. So who would Paradise Bloc rumble with if not to backup Vanguard Bloc?

Shifty following up with his last cover story and rumor mill. Recent developments: When looking for leaks, target the weakest link. Also a reminder that everything helps and that fan submissions of intel are always welcome. May it be your enemy, an acquaintance you don't really care for, or a random, SNN can use any of them as fuel for it's engine of chaos. Could this be the steps to undercovering a deeper conspiracy to bring down the The Poor Fellow-Homies w/ x-tra Chromies of Christ and the Buorhann PnW Experience ft. Kastor? Let's analyze the context: Carver is in Rough Rider And Rough Rider is part of a bloc with The Island, Animation Domination oh and AD and TI are distant members in Vanguard sphere 🤔 🧐 🤨

Nation Link: https://politicsandwar.com/nation/id=131794 Ruler Name: Vadim Sokolov Nature of Violation: Multi The multi was made, bank stolen, and 1 year VM.