Content Count

421

Joined

Last visited

Days Won

6
Community Reputation
837
Upvote Apprentice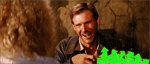 Profile Information
Alliance Pip
Leader Name
Nation Name
Nation ID
Alliance Name
Only here for vote for Roq & Vein. Opus Dei, out.

Hi @hope nice to see you're still a hater. Congrats 🎉

This, unfortunately, is accurate.

What is dead may never die. Approximately 69,420 minutes.

Years of intense training.

We'll catch the next one.

WHO KEEPS YELLING "DISBAND" OUTSIDE MY WINDOW? I WILL NEVER DISBAND.

Hello, old friend. We lurk the shadows of Orbis. Watching. Waiting. FLOCKA.

Official GOONS Announcement GOONS hereby declares neutrality in the ongoing war. Although we don't like tCW, we also don't pay enough attention to game to have an opinion. Sleeper agents standby for further information. /s/ Do Not Fear Jazz, Brick Squad, WAKA FLOCKA LOBSTA.

Bingo. It comes down to personal style, a lot of IQ alliances/government were after a "game over" style victory. Which would have been enjoyable, at least for a time before stagnation and boredom kick in and they would have devoured each other.

I suppose for some, but it's very misguided to think that a portion of the playerbase isn't playing to win.